Order Summary
Items
QTY
Amount
Subtotal: 0.00

This order is for: (select one)
Pick Up Dine in
Business Hours
| | |
| --- | --- |
| Monday: | 10:00 TO 10:00 |
| Tuesday: | 10:00 TO 10:00 |
| Wednsday: | 10:00 TO 10:00 |
| Thursday: | 10:00 TO 10:00 |
| Friday: | 10:00 TO 10:00 |
| Saturday: | 10:00 TO 10:00 |
| Sunday: | 10:00 TO 10:00 |
Order Policy
Our minimum charge is $3.95 per person 最低消费额:$3.95. No outside foods and drinks allowed 请勿在店内使用外食以及饮料. No split bills over 2 people 两人以上无法分单.
Service Mode
pick up, dine in
Payment Method
Cash, Debit Card
Discount
Discount:
4% for Take out, Dine in

Notice
Price subject to change without notice
Please notice if any food allergy.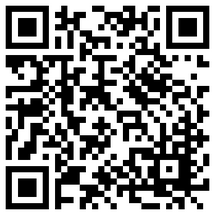 Scan for mobile menu

Spicy Pot Series
Flaming chicken
Saison Special
Special Dishes
Special Rice & Noodle Selection
Appetizers
Vegetarian
Toast
Saison Selection
Calpis
Black Tea
Green Tea
Milk Tea
H.K.Style
Green Milk Tea
Fresh Fruit / Milk / Frappe
Slush
Hot Pot Combo(Only Extra Topping)
火锅吃法Steps: 1. 请留言告知餐厅您的汤底和饭/面的选择Please leave a message of your choices of soup base, and rice/noodle in the Hot pot. 2. 请在此选择您需要的小火锅中的小宝加料 Please choose the extrat topping from here.