Order Summary
Items
QTY
Amount
Subtotal: 0.00

This order is for: (select one)
Delivery Pick Up Dine in
Business Hours
| | |
| --- | --- |
| Monday: | 11:00 TO 24:00 |
| Tuesday: | 11:00 TO 24:00 |
| Wednsday: | 11:00 TO 24:00 |
| Thursday: | 11:00 TO 24:00 |
| Friday: | 11:00 TO 01:00 |
| Saturday: | 11:00 TO 01:00 |
| Sunday: | 11:00 TO 24:00 |
Order Policy
Time delivery will be honored to customers located within store's territory. Taxes are extra. Satisfaction Guaranteed. Delivery orders will be taken half an hour before closing.
Service Mode
deliver, pick up, dine in
Payment Method
Cash, Debit Card, MasterCard, VISA
Discount
Discount:
4% for Delivery, Take out, Dine in

Notice
Price subject to change without notice
Please notice if any food allergy.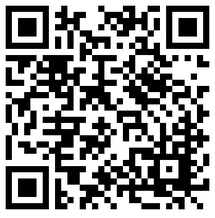 Scan for mobile menu

Signature Pizzas
Choose Sauce:Tomato Sauce, BBQ Sauce, Pesto Sauce, Jalapeno Ranch, Creamy Vegi (type sauce in note box)
Specialty Pizza (Everyday Special)
Choose Sauce:Tomato Sauce, BBQ Sauce, Pesto Sauce, Jalapeno Ranch, Creamy Vegi
Any Pizza with 3 Toppings (Everyday Special)
Chicken Wings