Order Summary
Items
QTY
Amount
Subtotal: 0.00

This order is for: (select one)
Delivery Pick Up Dine in
Business Hours
| | |
| --- | --- |
| Monday: | 11:00 TO 21:00 |
| Tuesday: | 11:00 TO 21:00 |
| Wednsday: | 11:00 TO 21:00 |
| Thursday: | 11:00 TO 21:00 |
| Friday: | 11:00 TO 21:00 |
| Saturday: | 12:00 TO 20:30 |
| Sunday: | 12:00 TO 20:30 |
Order Policy
$2 Delivery From 5pm to 9pm with min. order of $30 (beofre tax) within 3km. Get 4% off when you place order online for pick up or dine in only.
Service Mode
deliver, pick up, dine in
Payment Method
Cash, Debit Card, MasterCard, VISA
Discount
Discount:
4% for Take out, Dine in

Notice
Price subject to change without notice
Please notice if any food allergy.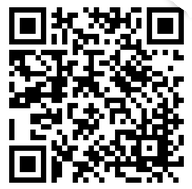 Scan for mobile menu

Daily Special
Appetizer
Sunomono & Soup
Sushi Roll
Cone Sushi
Nigirl Sushi
Sashimi
Sashimi Salad
Sushi Rice Bowl
Teriyaki & Rice Bowl
Yakisoba
(W/Miso Soup)
Bento Boxes
(W/Miso Soup)
Sushi Combo
(W/Miso Soup)
Tempura
Special Roll
(W/Chef Special Sauce)
Party Trays
Drink
Soft Drink