Order Summary
Items
QTY
Amount
Subtotal: 0.00

This order is for: (select one)
Pick Up
Business Hours
Monday:
11:30AM-2:30PM
4PM-9PM
Tuesday:
CLOSE
Wednsday:
11:30AM-2:30PM
4PM-9PM
Thursday:
11:30AM-2:30PM
4PM-9PM
Friday:
11:30AM-2:30PM
4PM-9PM
Saturday:
12PM-2:30PM
4PM-9PM
Sunday:
4PM-9PM
Order Policy
Extra 4% off if you order online. Please give us your local phone number.

Payment Method
Cash, Debit Card, MasterCard, VISA
Discount
Discount:
4% for Take out, Dine in

Notice
Price subject to change without notice
Please notice if any food allergy.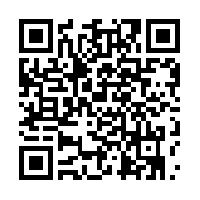 Scan for mobile menu


Message from the restaurant

We are closed today, so we cannot process your order, but you can pre-order for any other day.
Sorry for any inconvenience this may cause.

Appetizer 冷盤類
Soup 湯類
Prawns 蝦類
Fish 魚類
Pork 豬肉類
Hot Pot & Teppan 砂鍋,鐵板類
Chicken 雞肉類
Bean Curd 豆腐類
Beef 牛肉類
Vegetable 蔬菜類
Noodles 炒麵類
Fried Rice 炒飯類
Noodles In Soup 湯麵類
Northern Dim Sum 北方點心
CRISPY RICE PASTRY 鍋巴類
Soft Drinks 汽水
| | |
| --- | --- |
| 1 | |
| 2 | |
| 3 | |
| 4 | |
| 5 | Assorted Deluxe Vegetable |
| 6 | Chicken Fried Rice or Steamed Rice |
| 7 | |
| | |
| --- | --- |
| 1 | |
| 2 | |
| 3 | |
| 4 | Spicy Chicken Sichuan Style (Hot) |
| 5 | Assorted Deluxe Vegetable |
| 6 | |
| 7 | Pork or Chicken Chow Mein |
| 8 | |
| | |
| --- | --- |
| 1 | |
| 2 | |
| 3 | |
| 4 | |
| 5 | Chicken in Black Bean Sauce |
| 6 | Fried Shrimps with Cashew Nuts |
| 7 | Eggplant in Chilli & Garlic Sauce |
| 8 | YangZhou Style Fried Rice |
| 9 | Mixed Vegetable Chow Mein |
| 10 | |
| | |
| --- | --- |
| 1 | |
| 2 | |
| 3 | |
| 4 | |
| 5 | |
| 6 | |
| 7 | Prawn with Peanuts & Chili Sauce (Hot) |
| 8 | Fried Green Bean Sichuan Style (Dry & Hot) |
| 9 | Braised Tofu with Chinese Mushroom |
| 10 | Fried Rice with Vegetable & Mushroom |
| 11 | Dining Wok Special Chow Mein |
| 12 | |