Order Summary
Items
QTY
Amount
Subtotal: 0.00

This order is for: (select one)
Delivery Pick Up Dine in
Business Hours
| | |
| --- | --- |
| Monday: | 11:30AM-10:00PM |
| Tuesday: | CLOSE |
| Wednsday: | 11:30AM-10:00PM |
| Thursday: | 11:30AM-10:00PM |
| Friday: | 11:30AM-10:00PM |
| Saturday: | 11:30AM-10:00PM |
| Sunday: | 11:30AM-10:00PM |
Order Policy
Extra 5% off for pick up order online.
Delivery service from 5:00pm to 10:00pm,
min. $25 within 3km radius.
Service Mode
deliver, pick up, dine in
Payment Method
Cash, Debit Card, MasterCard, VISA
Discount
Discount:
5% for Take out

Notice
Price subject to change without notice
Please notice if any food allergy.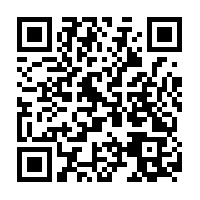 Scan for mobile menu

Recommendation
Salad Soup & Rice
Appetizers
Sashimi
Nigiri Sushi
Roll & Cone
Tempura
Donburi
Udon Soup
Yakiudon
Ramen
Party Tray
Chef Special Roll
All Chef's Special Roll Cut in 8 Pieces. Some of our Chef's Special Rolls have Avocado Cumber, Masago, Mayonnaise & Sesame Seeds.
Asia Lunch Special
Choose Any Two Items Served Until 3:00pm
Asia Dinner Special
Choose Any Three Items Served with Green Salad
| | |
| --- | --- |
| 1 | Avocado,Kappa Maki |
| 2 | 2 Tamago |
| | |
| --- | --- |
| 1 | Yam Roll |
| 2 | Kappa Maki |
| 3 | 2Pcs Inari Nigiri |
| | |
| --- | --- |
| 1 | Califomia Roll |
| 2 | 1 Salmon 1 Ebi |
| 3 | 1 Tuna 1 Hokkigai |
| | | |
| --- | --- | --- |
| Tuna & Salmon Combo | $8.50 | |
| | |
| --- | --- |
| 1 | Tuna & Salmon Maki(6pcs each) |
| 2 | 2 Salmon 2Tuna Nigiri |
| | |
| --- | --- |
| 1 | Dynamite Roll |
| 2 | 1 Salmon 1Ebi |
| 3 | 1 Tuna 1 Hokkigai |
| | |
| --- | --- |
| 1 | Spicy Tuna Roll |
| 2 | Spicy Dynamite |
| 3 | Spicy Salmon Sashimi |
| | | |
| --- | --- | --- |
| Sashimi & Sushi Combo | $8.95 | |
| | |
| --- | --- |
| 1 | 2 Tuna,2 Seimon Sashimi |
| 2 | Tuna,Salmon,Ebi,Hokkigai |
| 3 | Chopped Scallop(1 Pc Each) |
| | |
| --- | --- |
| 1 | Tuna Salmon Ebi Hokkigai,Tako |
| 2 | Tamago Unagi Tobiko(1 Pc Each) |
| 3 | Spicy Tuna Roll |
| | |
| --- | --- |
| 1 | Salad,Miso |
| 2 | California Roll |
| 3 | Assorted Tempura |
| 4 | Wonton Soup |
| | |
| --- | --- |
| 1 | Salad,Miso |
| 2 | Spicy Tuna Roll |
| 3 | Pork Gyoza(3pcs) |
| 4 | Chicken/Beef Teriyaki W/Rice |
| | |
| --- | --- |
| 1 | Salad,Miso |
| 2 | Yam Tempura Roll |
| 3 | Veggie Spring Roll |
| 4 | Tofu Teriyaki W/Rice |
| | |
| --- | --- |
| 1 | Salad,Miso |
| 2 | Agdashi Tofu |
| 3 | Dynamite Roll |
| 4 | Salmon & Tuna Sashimi(2pcs Each) |
| 5 | Lemon Grass Chicken W/Rice |