Order Summary
Items
QTY
Amount
Subtotal: 0.00

This order is for: (select one)
Delivery Pick Up Dine in
Business Hours
| | |
| --- | --- |
| Monday: | 10:00 AM - 10:00 PM |
| Tuesday: | 10:00 AM - 10:00 PM |
| Wednsday: | 10:00 AM - 10:00 PM |
| Thursday: | 10:00 AM - 10:00 PM |
| Friday: | 10:00 AM - 10:00 PM |
| Saturday: | 10:00 AM - 10:00 PM |
| Sunday: | 10:00 AM - 10:00 PM |
Order Policy
FREE Delivery Radius in 3 km after 4:30pm
Not accept over distance delivery
Min. Order for Delivery: $30.
Special: FREE EGG ROLL with order over $30.
Happy hour Dim Sum from 2-4pm, get 20% off.
FREE Parking at 711 W. Broadway. Holiday Inn Parking Lot P4 #222-#236.
Maximum 1.5 hours Lunch Time. Dinner after 6pm. No Time limit.
Please Register Licence Plate Number & Parking Spot Number at Front Desk.

Service Mode
deliver, pick up, dine in
Payment Method
Cash, MasterCard, VISA
Discount
Discount:
10% for Take out

Notice
Price subject to change without notice
Please notice if any food allergy.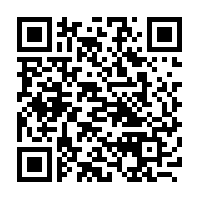 Scan for mobile menu

APPETIZERS
SOUP
SEAFOOD
CHICKEN
BEEF
PORK & SPARERIBS
HOTPOT
BEAN GURD(TOFU)
VEGETABLE
FRIED RICE
StEAMED RICE
NOODLE IN SOUP
CONGEE
CHOW MEIN OR RICE NOODLE
| | |
| --- | --- |
| 1 | |
| 2 | Chicken with Cream Corn Soup |
| 3 | |
| 4 | |
| 5 | |
| 6 | |
| | |
| --- | --- |
| 1 | |
| 2 | Chicken with Cream Corn Soup |
| 3 | |
| 4 | |
| 5 | Deep Fried Sole Fillet in Spicy Salt |
| 6 | |
| 7 | |