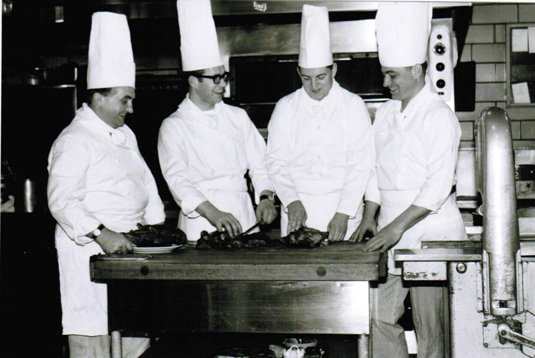 Here's another cool vintage treasure contributed by Vancouverite Dan Propp

Taken at the Georgia Hotel in Vancouver around 1967, this black-and-white photo shows a team of chefs working together to prepare a delicious meal -- probably for some lucky patrons.

Do you recognize anyone in the photograph?


Click HERE to see more of Dan's photos, writing, and music!


If YOU have any stories, photographs, or other interesting tidbits to share with BC, whether it's restaurant-related or simply Canadian, let us know! We will post it here for you.